MANCHESTER: You have to put up a brave front even if you, the favourites, have lost a World Cup semifinal half an hour back. Virat Kohli had this unenviable job of tacking the media on Wednesday. Hard as he tried to hide his feelings, the heartbreak came out in a nuanced way.
WORLD CUP SCHEDULE
Analysing the result, he said the game changed in the first 40 minutes of India's batting. "The game pretty much changed in those first 40 minutes and New Zealand deserve a lot of credit because they put up a great display of how to bowl with the new ball. They forced us to make errors. And when you lose 3 for 6, it's very difficult to come back into the game. Still, our effort was commendable."
The top order has been serving the team very well right through the World Cup. Don't you think this was one game the middle order could have won for India?
"You obviously feel bad for the result. Everyone goes out there to win the game and if it doesn't happen, you feel, like, you could have done things differently or look at things in hindsight. But, yeah, that is why these games are called knockouts because if the opposition plays better, you are out of the tournament. So we have to accept that.


"We are sad but not devastated because the kind of cricket we played in this tournament. We know where we stood as a team and today (Wednesday) we were not good enough and that is the nature of this tournament," the Indian skipper said with a wry smile.
We're sad but not devastated: Virat Kohli
16:19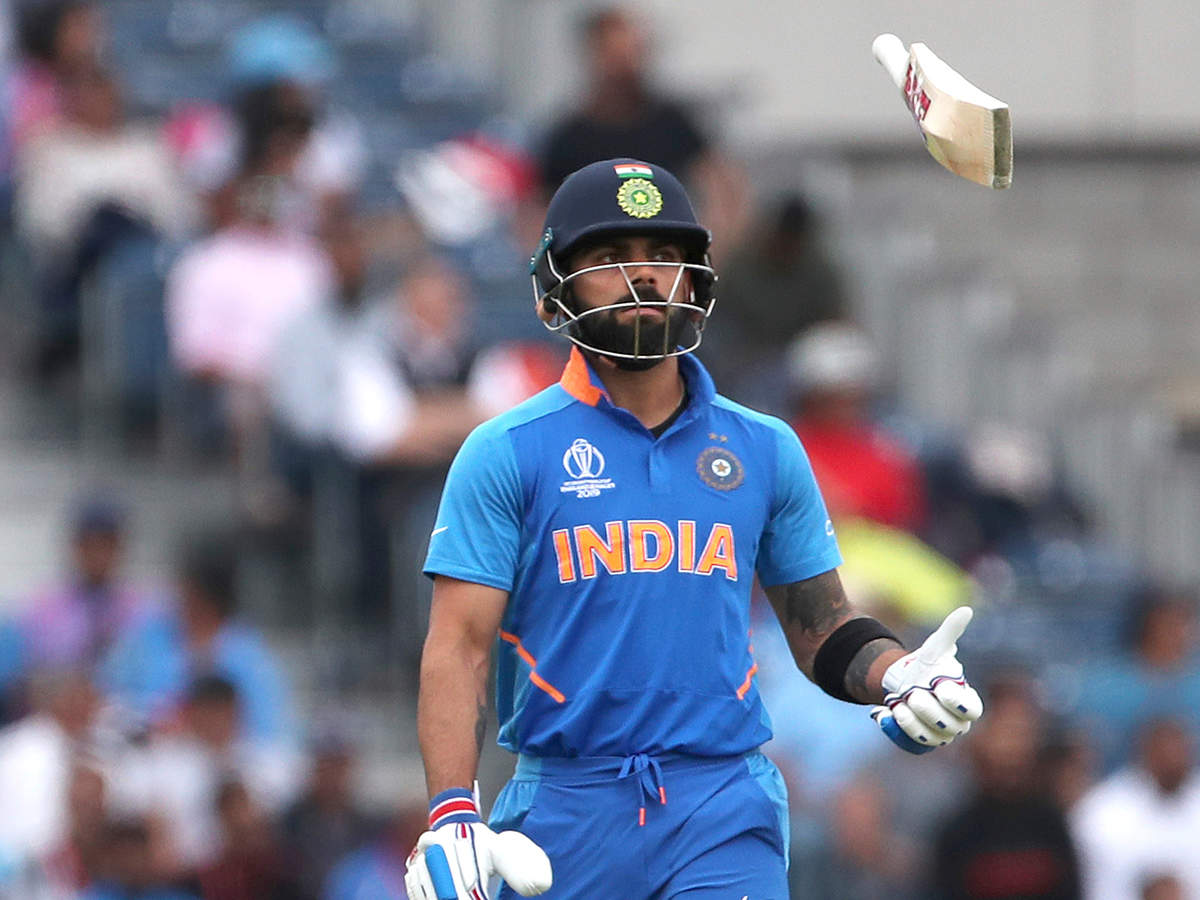 The target of 240 was a challenging one in the conditions but certainly not very tough for a batting side like India. What did the team think at the halfway stage? "Chasing 240, we were very comfortable. We were confident that we could get the score. But the start is always important. Rohit got a really good ball. I thought my ball was decent. A couple of shot selections could have been better. And New Zealand, the way they bowled, they did not provide any opportunities for us. We are not shying away from accepting that we didn't stand up to the challenge and we were not good enough under pressure."
Virat, besides being the big superstar of world cricket, is also the best batsman of the team and its captain. How was he feeling right now? 'Of course, very disappointed. We played outstanding cricket and to just go out on the basis of 45 minutes of bad cricket is saddening and it breaks your heart. You finish No. 1 in the table and then a spell of bad cricket and then you are out of the tournament. But you have to accept it."
Virat said Ravindra Jadeja was pumped up to go out and perform for the team. "You saw the passion with which he played and we have seen it in Test cricket a few times, he's played knocks under tremendous pressure. Having watched Jadeja for 10 years, this is probably his best knock according to me because of the kind of pressure, the stage we were at, almost out of the game and then he produces that… He's been a very understated but a top-quality cricketer for India in the field, with the ball, with the bat… priceless."

Deepak is obsessed with searching the news. He writes for our website. He has 3 years of experience to write. Deepak writes the news of celebrities, like their upcoming movie, movie trailer, gossip news and much more about them.
Email : deepak@kudipatakha.com